A river is an essential element in what humans consider beautiful and the Flint River is no different. It is perceived in the collective imagery of the Southeast as a "sinuous beauty" flowing through the hills of the Georgia Piedmont all the way to the Florida Panhandle, 344 miles farther south. ​​​​​​​
As one of the longest free-flowing rivers in the United States, the Flint has yet humble beginnings. Some of its headwater streams emerge from beneath Hartsfield-Jackson Atlanta International Airport, famously known as the busiest airport in the nation. The Aerotropolis, not only displaced residents and fractured the surrounding neighborhoods back in the 1970s, it also buried the river in pipes and culverts, making it invisible to most. As the airport grew, the Flint river's headwaters disappeared from the map 
and from the surrounding communities' shared experience.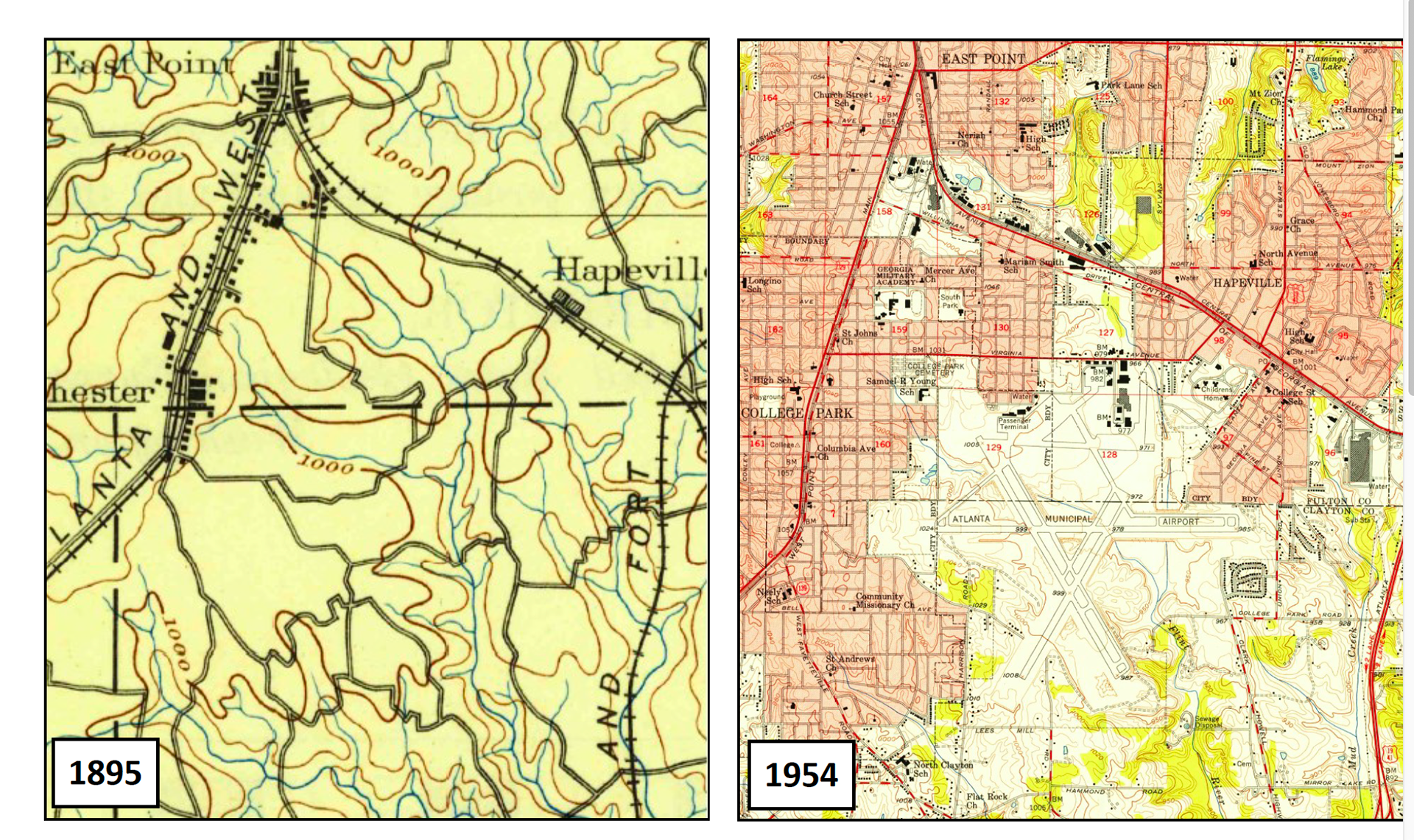 This project attempts to restore a visual identity to a river whose origin has been lost in sight, and asks the viewer to acknowledge the dangerous human infatuation with controlling and managing nature to its needs. 
The series of images offers a complex appreciation of the existing headwaters, simultaneously beautiful, inviting and full of potential, yet spoiled and sadly forgotten. It relies on maps, archival materials and human knowledge to localize the water's edge, since the headwaters are either buried under pipes in the airport's restricted area, or hidden along roadways or behind thick vegetation. 
​​​​​​​