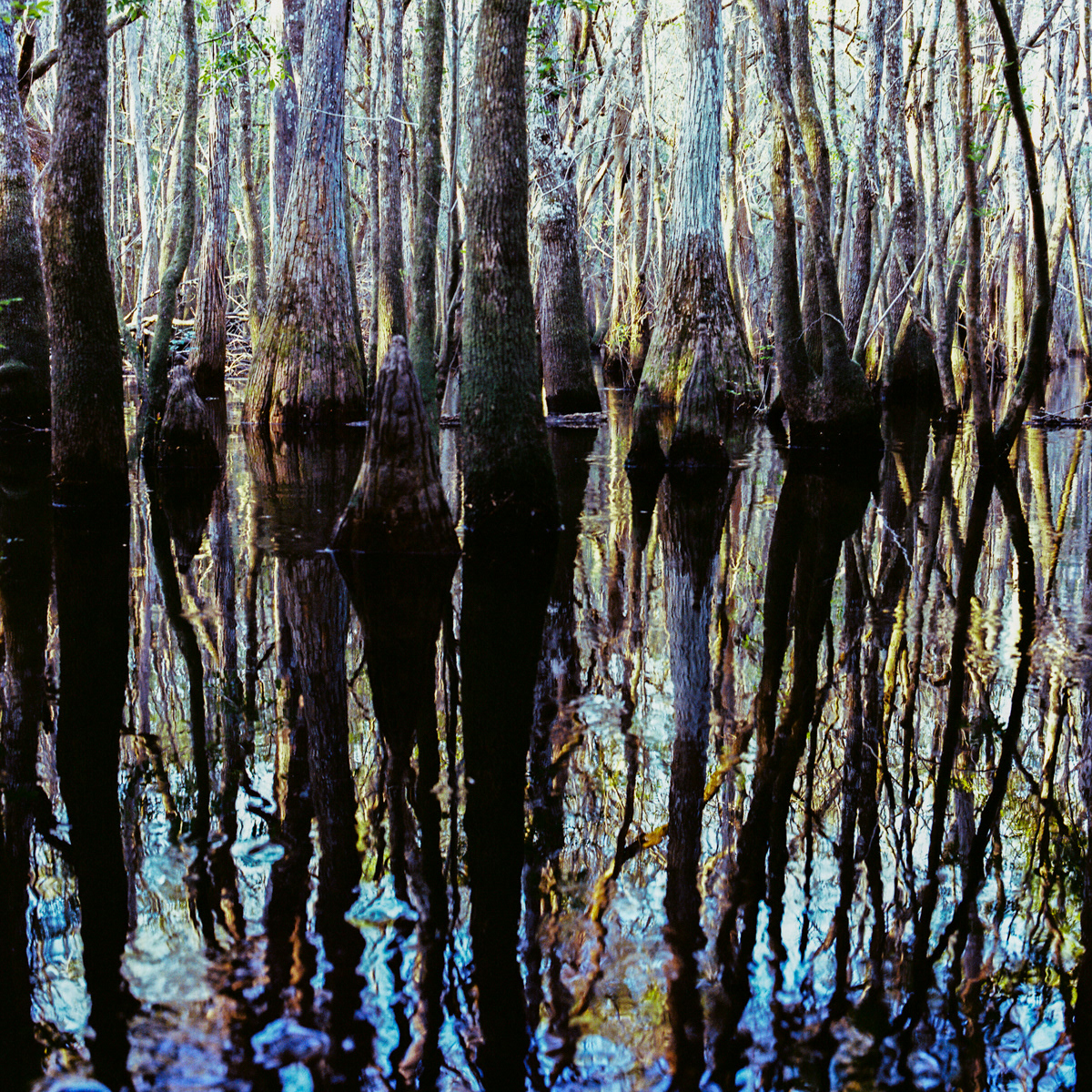 "I interpret sense of place as the experience of the human body in a landscape, the effect of the real environment on one's emotional landscape, the intersection of the human heart with the natural world." 
- Janisse Ray, writer and environmental activist.
This ongoing project is a personal attempt to find a sense of place within the landscape of the Southeast of the United States. It is less about framing a physical place and proposing a pleasing aesthetic representation than looking for an emotional response to it. 
It is a journey punctuated by moments of both serendipity and uneasiness as I know these landscapes are charged with history and metaphors. I am not native of this land and after many years lived in this part of the United States, I am still fighting a sense of alienation, a feeling of not "belonging to this place." Yet, I have found at times a deep appreciation for what it has to offer and ultimately a heartfelt connection to it.